About HaiYan Dance Studio

Founded by professional dancer, Ms. Grace Haiyan Lu, in 2012, Haiyan Dance Studio is a non-for-profit educational organization based in Ottawa Ontario and incorporated in federal scale. The Studio offers courses in Chinese classic dance as well as a variety of ethnic dances, and aims at raising awareness and promoting Chinese arts culture by organizing and performing in good-quality showcases and cultural events. The Studio is working on a non-stop basis with overseas Chinese and their next generation to design a way forward to maintain and promote the distinctive, wide-ranging and profound Chinese arts culture.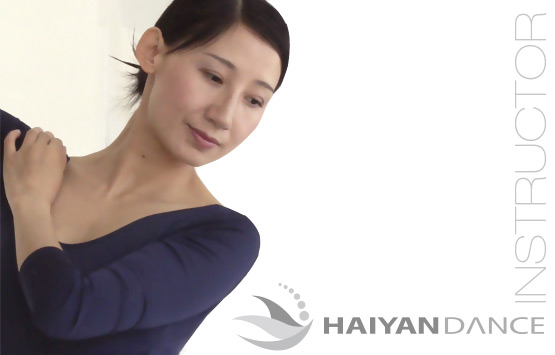 About HaiYan

Ms. Haiyan Lu, Yi nationality, a famous dancer in Ottawa Canada. She graduated from Dance Department of Art Institute in Yunnan Province with honors in 1994 and engaged in an advanced studies for dance professional choreographer at Beijing Dance Academy in 2000.
So far, Ms. Lu has 20 years dance teaching experience She is good at teaching children as well as adults, at dance creative and at learning finished dance and conducting students to carry dance rehearsal. Dances choreographed and performed by her have been awarded many times.
Since coming to Canada Ms. Lu has taught dance in Toronto and Ottawa successively. She is loved and praised by her students. She has participated in planning large-scale celebrations and performances in Ottawa and in Toronto. The Chinese Central Television and Universal Mandarin Television jointly organized a competition named I want on the Spring Festival Gala in Canada in 2014, she entered the finals. Her dance performance, Moonlight is also a favorite of Canada audiences.
Ms. Lu founded Integrated Haiyan Dance Studio in Ottawa, Canada, in 2012.