Founded by professional dancer, Ms. Grace Haiyan Lu, in 2012.  Haiyan Dance Studio is a non-for-profit educational organization based in Ottawa Ontario and incorporated in federal scale. The mandate is to provide an artistic platform, not only for talented and professional artists to showcase their original work, but also to provide opportunities for children and youth to learn their cultural heritages, as well as to build their appreciation of diverse cultures and arts, and to promote community awareness and preserve cultural heritage. We live in a country that promotes multiculturalism and respect cultural diversity, as well as rich in art resources, our goal is to unite and showcase cultural diversity and to promote multiculturalism.
The Haiyan Dance Studio team is continuously growing and welcomes everyone from all ages and all background to get involved to share the beauty of Chinese dance.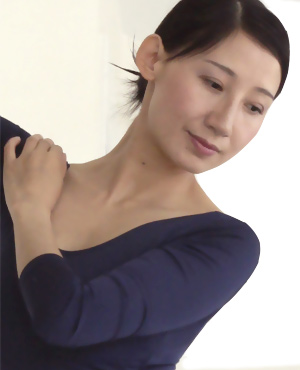 Ms. Haiyan Lu is a Chinese Canadian dance artist, and specialist in Chinese folk dance and classical dance. She graduated with honors from the Dance Department of the Art Institute in Yunnan Province, China. Also she participated in an advanced program for dance choreography at Beijing Dance Academy. At the same time, she obtained the instructor certificate for Chinese dance from grade 1 to 8, and instructor certificate for ballet from grade 1 to 2. After immigrated to Canada, she received a diploma of business marketing from Algonquian College in Ottawa.
Ms haiyan Lu founded "Haiyan Dance Studio" in Ottawa in 2012, the purpose is to share the beauty of Chinese dance with everyone in Ottawa. Nurture from children's to adults perception of the arts through dance teaching and performance.
In August 2019, her "Peacock Dance" was invited to be the opening dance for the "The Great Indian Festival" in Marion Dewar Plaza, City of Ottawa. In May 2019, her solo " Fan Dance" and her group was invited to perform in "Tales from the Silk Road" at the National Arts Centre. In Nov 2016, her solo dance "Moonlight" was awarded one of the "Top Ten performance" in the "Global Overseas Chinese Dance Tournament" held in Shenzhen China. In October 2016, she was invited to participate as a major solo dancer in an International festival called "China Star Night Fusion Dance Art Show" at the John Hancock Hall in Boston, US. In May 2015, she directed a Dai group dance called 'Red Umbrella dance" which won first prize in the Youth Talent competition 2015 in Ottawa. In August 2014, she entered the final round in the competition called "China Spring Gala Competition 2015", which was organized by China Central Television and Universal Mandarin Television in Toronto.
Ms. Haiyan Lu is not only excellent at dance performance, but also organizing and planning various shows. In Sept 2019, as the Artistic Director and one of the planners, she co-organized the "China Day Gala and Autumn Festival" in the Algonquin Common Theatre in Ottawa. In Dec. 2016, she Organized a big show for teenagers and children, "Childhood Dreams" , which was hosted by Haiyan Dance Studio. As a Planner of the "Childhood Dreams", she was interviewed and reported by Rogers TV, and the show was also broadcast on OMNI TV during the New Year of the 2017. In Sept 2015, she co-organized a big event called "The Yellow River Cantata" in the Algonquin Common Theatre.
Chinese Dance Instructor.
Professional at teaching children 's dance over 20 years, Graduated from domestic preschool teacher training colleges and 2 years advanced study in Dance Department of Wuhan Conservatory of Music. The children's dance program she choreographed won an excellent award in the National Children 's Dance Competition. She earns Diploma in Early Childhood Education in Canada.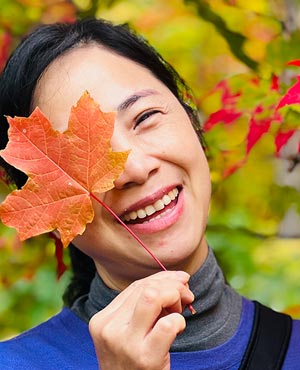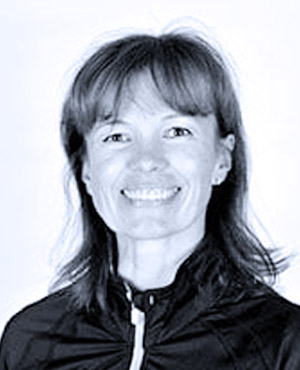 Ballet Instructor.
Irina graduated from Arts University with a bachelor's degree in Choreography in Russia. She has spent years performing professionally in a dance company.
After her dancing carrier was over, Irina worked as a ballet teacher at most of the time. She has also been involved in other dance and sport development programs for many years including international competitions.
Currently, Irina is working with Rhythmic gymnasts and Figure skaters as a ballet instructor, and choreographer, being an important part of their achievement and success.
Chinese Tai Chi and Qigong Instructor.
Teacher Yao is a Chinese calligraphy and painting artist who has practiced Chinese Tai Chi and Qigong for a long time. She has a unique understanding of Tai Chi and Qigong from an artistic point of view and has demonstrated her unique personal Tai Chi skills. She often discusses with Tai Chi teachers to improve her understanding of Tai Chi. She has been invited to perform in cultural exchange activities many times. Recommended by Mr. Peter Zhang, Haiyan Dance invited Mr. Yao to be the instructor of Tai Chi and Fitness Baduanjin. The two sets of fitness activities are characterized by being easy to master and suitable for all ages.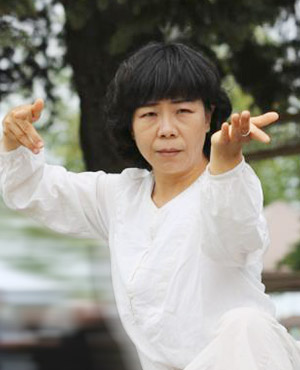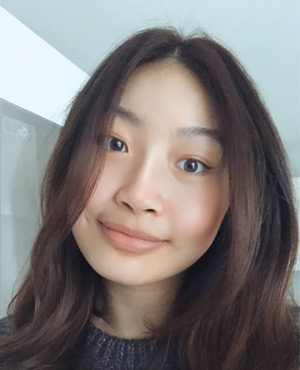 At Haiyan Dance Studio, Nicole serves as the Assistant Director. She assists dance classes with Haiyan Lu. Alongside Haiyan Lu, she is one of the organizers leading the production of the studio's 10-year anniversary dance showcase. Nicole Chu is currently an undergraduate student at the University of Ottawa studying Translational and Molecular Medicine.
Nicole has been learning Chinese Dance with Haiyan Dance Studio since 2014. She participated in various performances in Ottawa, such as the 2019 Senate's Asian Heritage Month Reception, 2019 World Multicultural Festival, 70th China Day Gala and Autumn Festival (2019), 2017 Canada International Youth Music and Dance Festival, and much more. Nicole is extremely passionate in learning more about her own cultural roots, and to showcase the beauty of Chinese culture through dance.